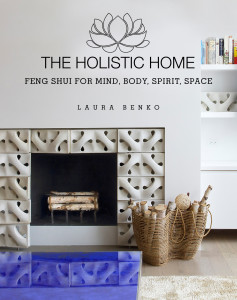 January 2017
It's been one year since THE HOLISTIC HOME: Feng Shui for Mind, Body, Spirit, Space has come out. During that time it has been featured in dozens of newspapers and magazines and has become a best seller! To order a signed copy and receive a Holistic Home Company gift (retail value $12) with your purchase, please click here:

http://www.theholistichomecompany.com/The-Holistic-Home-p/book.htm
This month, I completed the manuscript for my second book, THE HOLISTIC DOG: INSIDE THE CANINE MIND, BODY,  SPIRIT,  SPACE (Skyhorse/Helios).
It comes out August 2017. Photographer Susan Fisher has taken photographs of over one hundred dogs in their spaces and I have written their stories and interviewed dozens of canine experts. For more information and updates, go to: TheHolisticDogBook.com
December 3, 2015
COUNT DOWN!
Updated cover!
In SIX WEEKS The Holistic Home is available EVERYWHERE BOOKS ARE SOLD !!
If you pre-order now, you can get a really good deal on it. Order now!
October 1, 2015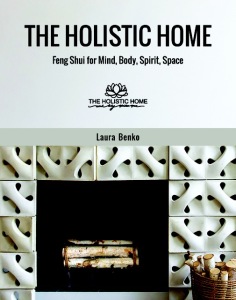 THE HOLISTIC HOME : FENG SHUI FOR MIND BODY SPIRIT SPACE is now available for pre-order!
Buy it through Barnes & Noble
Buy it through Amazon
Buy it through Books A Million
Buy it though Indie Bound
September 10, 2015
Went over the FOURTH proof this week.  In this whole process, I must say, I am most surprised by the thoroughness of the editing process! They catch everything!
I love the layout, the design and the fonts! I can not wait until I receive the final copy to review and give my final, final approval – then its print time! Yah!
End of July 2015
I received my edited manuscript! The corrections were so well done. Damn, those Skyhorse editors don't miss a thing! Exciting!
May 21, 2015
Excitement! Here it is! Today I received my book cover! Now it all seems real!
Coming Soon to BARNES & NOBLE, Amazon, Indiebound and Books A Million!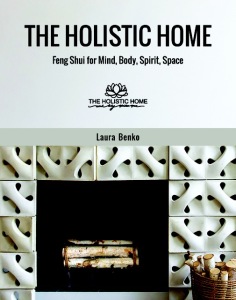 February 3rd, 2015
I filmed twenty Feng Shui segments for About.com as their new expert on the subject and was very excited to discuss my upcoming book. Doing this made it finally feel real…
January 21st, 2015
A change in title! The book will be called
The Holistic Home
Feng Shui Your Mind Body Spirit Space
I like it. It gives  call to action for the reader!
December 31st, 2014
I officially sent in my manuscript! Looking forward to the next phase of working with my Editor!
The Holistic Home: Mind Body Spirit Space is my first book and will be coming out next year!
Holistic Home is an original lifestyle concept focused on creating a dynamic, healthy and thoughtful space within yourself and your home by combining three planes of action (mind, body, spirit) that result in profound change.
(Skyhorse, January 2016)
Save