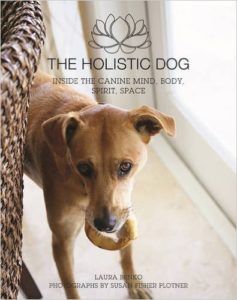 My latest book, THE HOLISTIC DOG: INSIDE THE CANINE MIND BODY SPIRIT SPACE just launched, right in time for National Dog Month!
It is both a coffee table book with beautiful pictures of dogs in their Spaces with their unique stories, as well as a reference book that interviews canine experts in Mind, Body and in Spirit.
The stories are inspiring, funny, informative and touching accompanied by stunning photographs of these lovable canines in their spaces. By delving into dogs' worlds holistically through their mind, body, spirit, and space, The Holistic Dog delivers a thorough understanding of our canine friends. The mind portion covers their reasoning, habits and personalities. The body addresses their breed, wellness and physical characteristics. Spirit represents the dogs' disposition, intuitive connection and the many ways they enhance the home atmosphere. Space captures the dogs' connection to the beauty of their unique environments they call home.
Purchase a signed copy here:
http://www.theholistichomecompany.com/The-Holistic-Dog-Book-p/dogbook.htm
---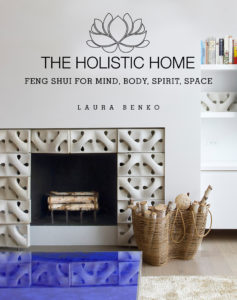 THE HOLISTIC HOME: FENG SHUI FOR MIND BODY SPIRIT SPACE

http://www.theholistichomecompany.com/The-Holistic-Home-p/book.htm
The Holistic Home is an original lifestyle concept focused on creating a dynamic, healthy and thoughtful space within yourself and your home by combining three planes of action (mind, body, spirit) that result in profound change.
(Skyhorse, January 2016)
Featured in Vogue, Architectural Digest, More Magazine, Cosmopolitan, Elle Decor and more.
Save
Save
Save
Save
Save
Save
Save
Save
Save
Save